Monitor and control your environmental variables inside and outside your buildings
Measure outdoor air quality to influence the well-being of the population in your cities. You can also measure the air quality in enclosed spaces such as schools or at your workplace. Assess fine particles (PM2.5, PM10…), air pollution and gases (NO2, CO, 03…) present in the air to implement improvements.
Improve the daily life of citizens, tourists, professionals, reduce pollution in your city, reduce the negative impact on health and the environment.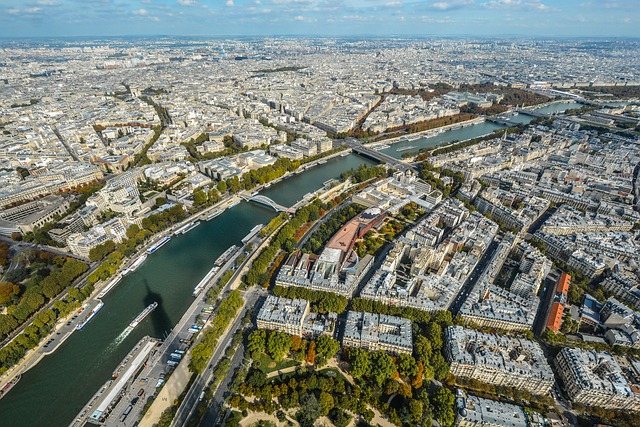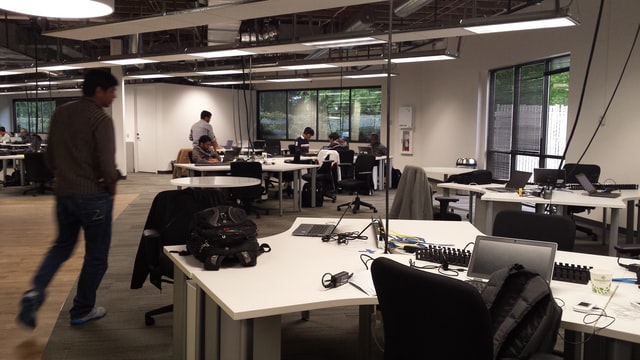 By installing a smoke detection sensor in offices or other enclosed spaces (schools, health care facilities, etc.), you can optimize the safety of your buildings and the people in them. This solution complements a fire alarm as it measures certain air quality indices that must be monitored to detect any anomalies.
Improve the daily life of professionals and users of your premises, act quickly in the event of a fire, optimize the safety of people on site.
Measure the temperature and humidity inside and outside your buildings. This can be done by installing a weather station or a simple temperature / humidity sensor. We can advise you on the choice of a weather station for your project. By installing a weather station, you can measure various elements such as barometric pressure, wind speed, solar radiation etc.
You can also measure the ground temperature to detect cold and manage heat islands.
Measure and control temperature and humidity continuously, monitor your consumption (heating, air conditioning, etc.), reduce your costs and be alerted in case of problems.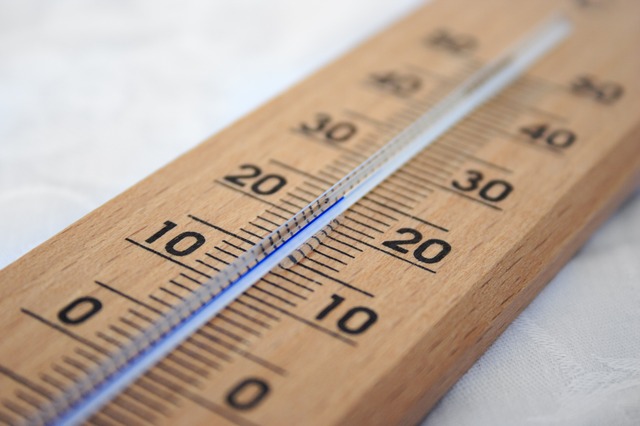 Indoor temperature / humidity measurement
Outdoor Temperature / Humidity measurement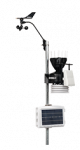 Mean features :
Measurement : temperature, humidity rain, solar radiation etc.
Battery life : on solar panel
Box : IP67
Communication : LoRa
Manufacturer :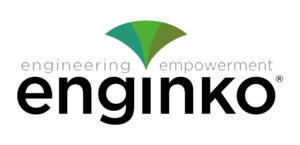 Water or electricity remote reading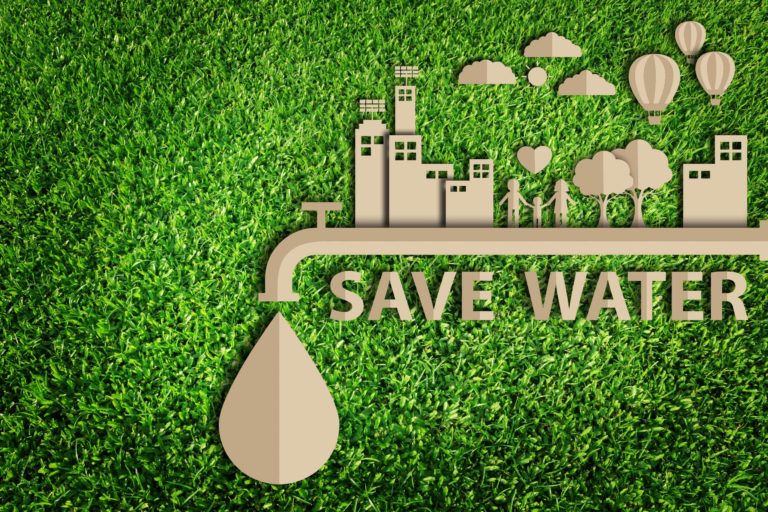 Whether you are a public player (local authorities, hospitals, etc.) or a private company, you can monitor your water or electricity consumption. The remote reading sensor will automatically send back the data from your meters on a regular basis. This way, you can be alerted if the threshold is exceeded and detect any water leaks or energy losses.
Reduce your costs and make savings, optimize your consumption, improve the daily life of your employees and act for the environment.
Remote reading of waste fill rate
For smart cities, it is possible to remotely read the waste fill rate. This way, you can optimize your collections by only collecting full containers. The sensor is attached to the top of the waste container and measures the quantity and the level of filling. As a result, the collection is made as soon as the container is full and before it overflows, which makes it possible to reorganize the rounds according to the filling rate.
Reduce your costs and make savings, improve the quality of your services, make users more responsible, improve sorting and act for the environment.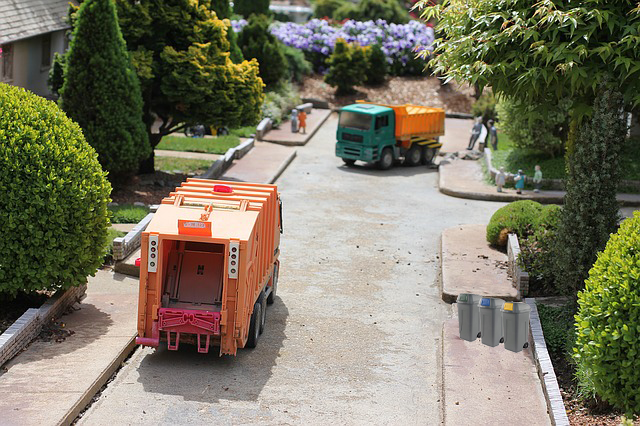 Remote reading of waste fill rate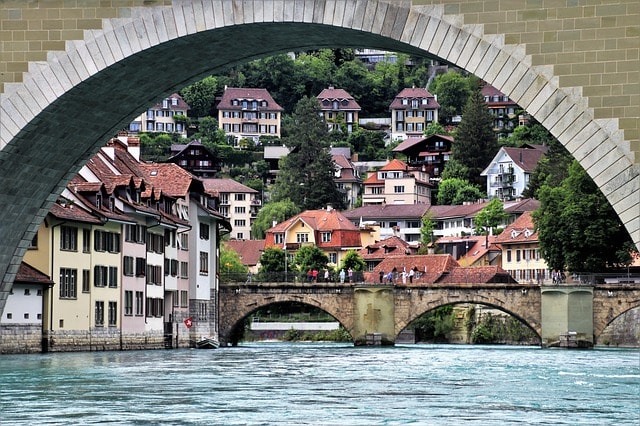 You can use a flood detection sensor to monitor the distance of the water level (river, stream…) or snow. We use two kinds of sensors:
A distance sensor that can be used for level monitoring, parking management or waste management
A probe that can monitor depth, pressure, or water level
Reduce costs and save money, easily detect flooding or low water levels and act accordingly for the environment.
For a territory, it is essential to measure the quality of water (drinking water, streams, rivers, etc.) in order not to endanger the health of the inhabitants and to act quickly if the quality of the water is uncertain. Numerous indices can be measured such as conductivity, pH, oxygen, etc., allowing for permanent control of the water supplied.
Quickly detect a drop in quality, remotely monitor drinking water and other water points in the region and act for the well-being of the environment and the health of citizens.
Presence and light detection
By measuring presence in buildings, it is possible to adjust and program lighting in spaces. Presence detection is a complementary solution to all the above, as it will help in decision making by measuring several types of environmental data. For example, by detecting that the room is empty, the equipment can be turned down or off (heating / air conditioning, IT equipment, etc.), it is possible to detect a light on outside the usual times, etc. 
Reduce your costs and make savings, optimize your consumption, improve the daily life of your employees and act for the environment.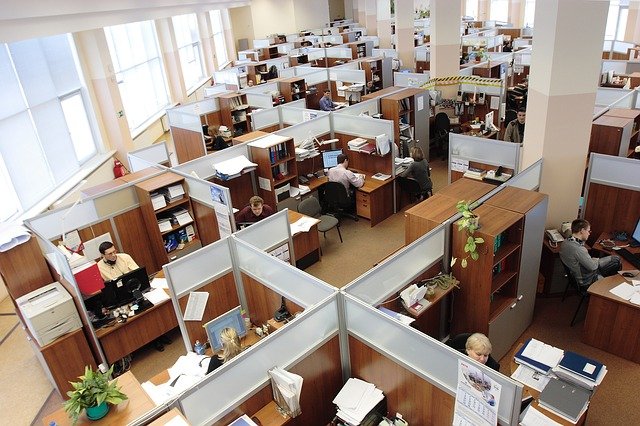 Sound power can be measured inside a building or outside to control and minimize it. In buildings, this prevents the build-up of noise levels that could be disturbing or have long-term consequences for people's health. Outside, noise measurement will allow remote control of nuisance so as not to harm citizens or traders.
Act on the well-being and comfort of staff in the office, remotely control and warn citizens of possible nuisances and respect the tranquility of all.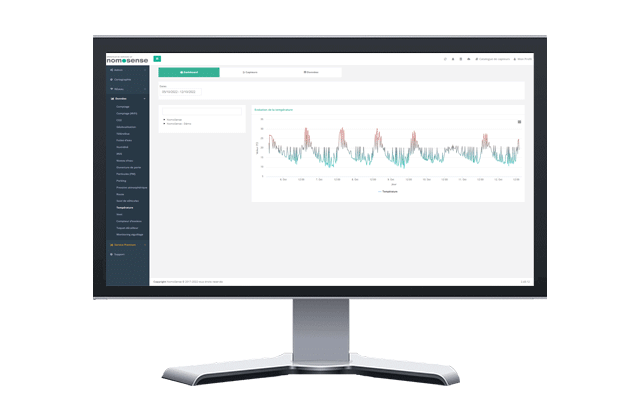 View all environmental data in the form of various graphs, receive alerts when thresholds are exceeded (temperature, energy consumption, equipment switched on, etc.) and make the right decisions for your infrastructure.
A question ? A project ?