Connect your public or private car park to better guide users
Whether for covered car parks, underground car parks, parking spaces (communities, companies, …), use the Internet of Things for guidance at the place. Opt for a simple, wireless solution, with the installation of sensors on the parking spaces or at the entrance, which can either detect a metal object standing on top or scan a number plate. The data collected is sent back to our hypervisor to identify the number of visitors per day and time and is sent back to the display panels at the car park entrance.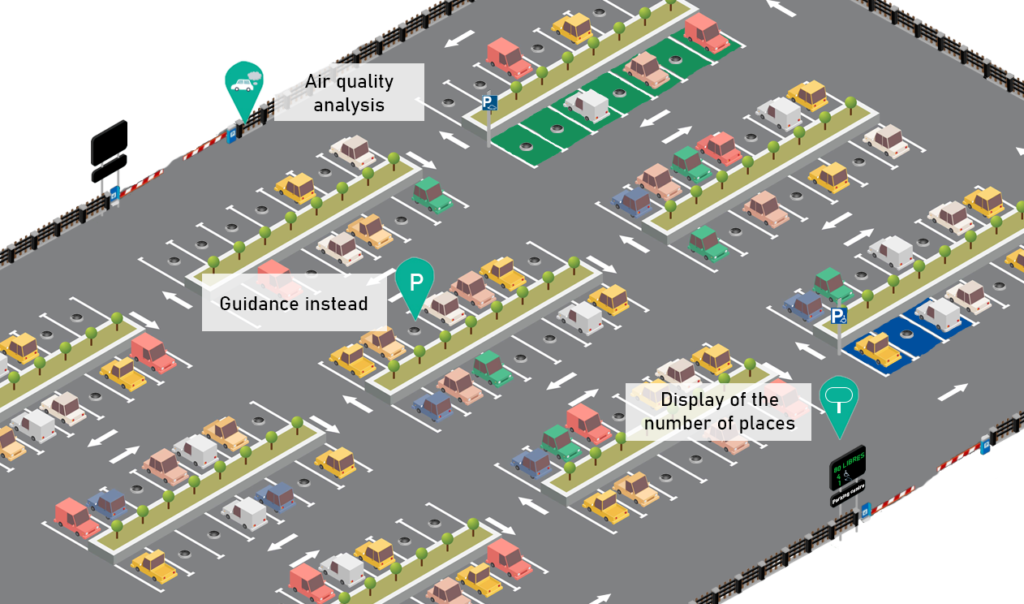 This solution guides motorists to available parking spaces and thus reduces the search for parking spaces and the CO2 emissions caused by this search. Coupled with air quality sensors, this solution allows to be alerted in case of pollution to relieve the streets near the car park. Motorists can find out in advance whether there are any spaces available in the area.
Do you have question about this parking solution ?